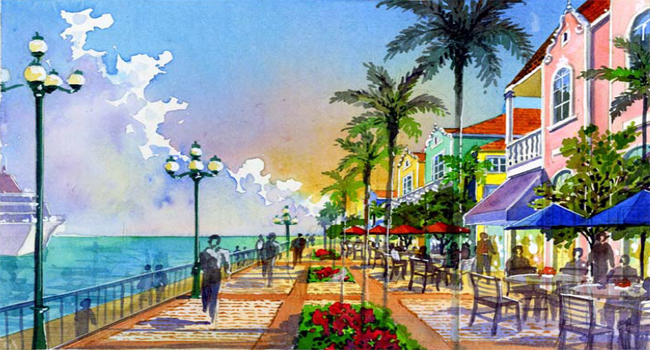 About Us
The Caribbean Islands and Mexico's Yucatan Peninsula have experienced significant growth in land based and cruise ship visitors during the past 10 years. Both luxury and all inclusive hotels are being developed in every destination. The cruise ship fleet now exceeds 180 ships with 50 new ships currently under construction.
Caribinvest has identified a need for a focal point for tourism in many of these destinations, serving the needs of cruise visitors, hotel guests and local residents. Accordingly, Caribinvest is undertaking the development of urban, mixed-use waterfront retail, entertainment and residential districts in many of these destinations. Caribinvest is creating a new paradigm of delivering a contemporary thematic destination experience in each destination. Each project will combine elements of waterfront pedestrian esplanades with retail shops, restaurants, cafes and clubs, cinemas and casinos, hotel, super yacht marinas, all built with parking and service levels. Each project will become the magnet for daytime and nighttime activities for all visitors to these destinations as well as local residents.

©Copyright 2008 Caribinvest. All rights reserved.